Your
COMMUNICATION
At a glance!
Plan, organize and evaluate your communications activities.
Create more transparency and time for creativity!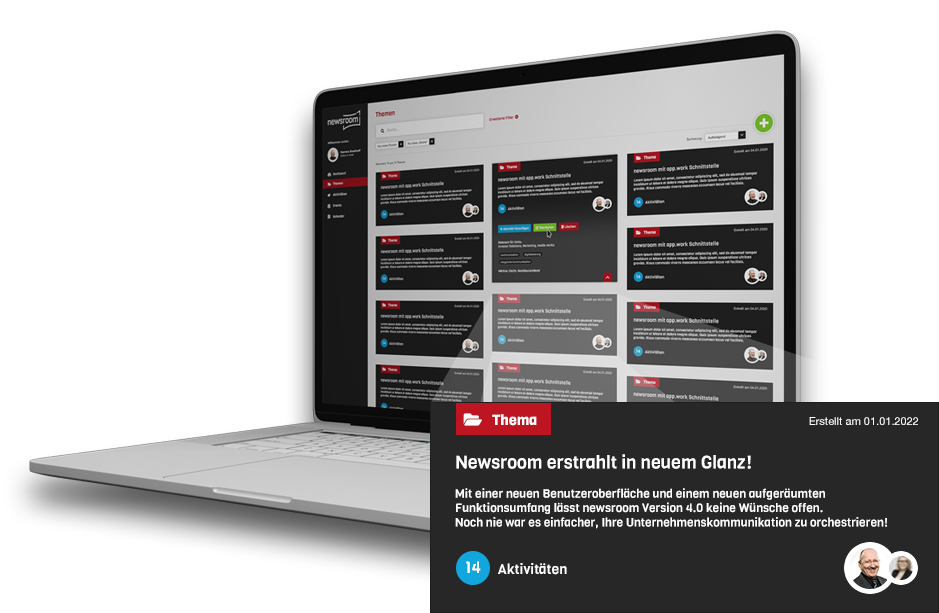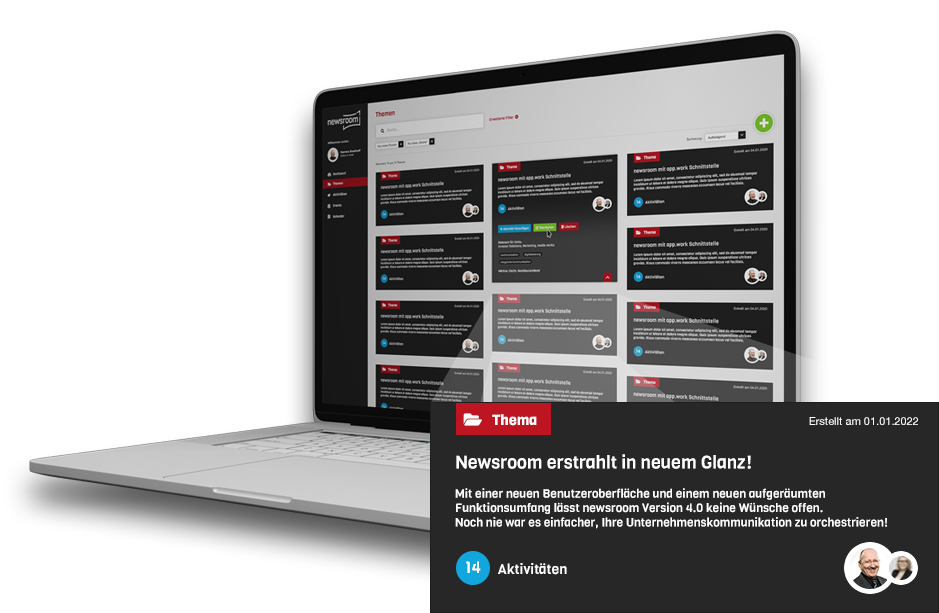 Your
COMMUNICATION
At a glance!
Plan, organize and evaluate your communications activities.
Create more transparency and time for creativity!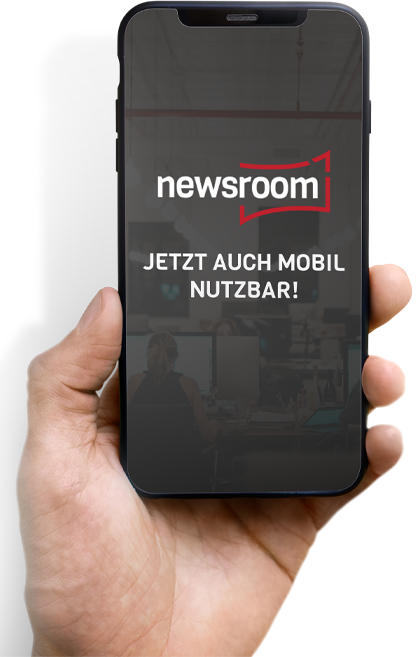 Set a framework
Create lasting communications topics from the projects, products or services of your company.
Design formats
Define any format (such as speeches, social media posts, press releases) in any channel – from digital to print.
Buid structures
Build the framework of your newsroom from your business units, departments, markets, regions, languages, target groups.
See everything
Everyone sees everything: in the calendar or the Kanban Board, in the topic or campaign overview. 
newsroom is intuitive and guides you to your goal!
A red thread guides you through the application. Become productive right after your first login! Don't waste time with elaborate trainings and tutorials.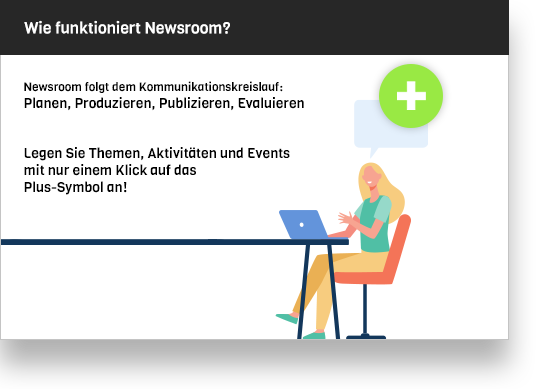 We strengthen your communication cycle! 

newsroom maps the communication cycle: finding topics, planning, creating, publishing, evaluating. We support you with ideas and best practice examples: Confident management of teams and deadlines, tasks and content, formats and channels, markets and target groups. Effective and efficient topic and editorial conferences. Meaningful analyses of "Big Data".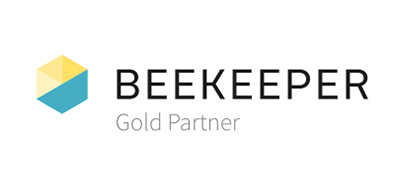 Beekeeper
This real-time, two-way workplace communication app connects entire workforces, including employees without corporate e-mail addressees and PC workstations. It's embedded in newsroom via harmonised interfaces.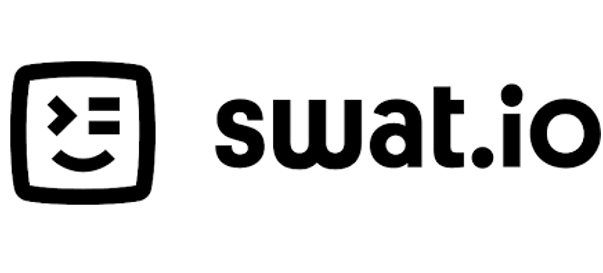 Swat.io
Swat.io is a software-as-a-service product in the field of social media marketing & community management. It is the only Austrian company to be part of the Facebook, Instagram and LinkedIn Marketing Partner Programs.
dpa
Germany's leading news agency has developed "dpa-Agenda", a continuously updated online calendar of upcoming media events. The product is now seamlessly integrated into newsroom for the ultimate in communication topic and event planning.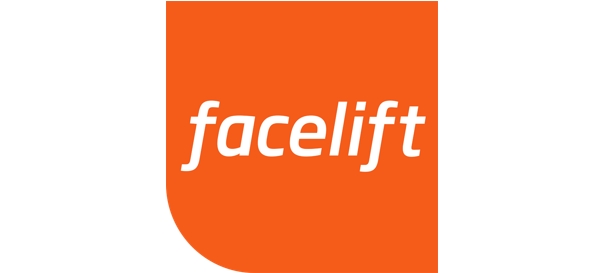 Facelift
Facelift is one of the leading providers of social media marketing technologies in Europe. With the FaceliftCloud, it develops and markets a multi-certified software solution with all components for professional social media marketing.
Landau Media
Landau Media is one of the leading providers in the field of media monitoring, press reviews and media analyzes in Germany. As a full-service provider, Landau Media provides a complete overview of the media landscape.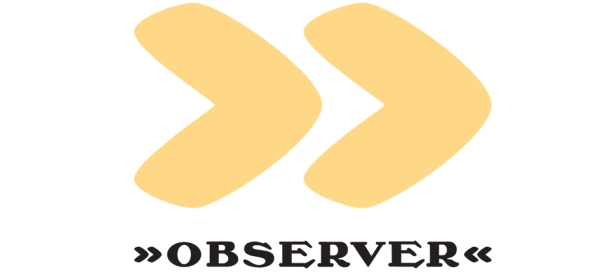 Observer
»OBSERVER« is the full-service agency for media intelligence in classic media monitoring & analysis. Core business is the observation and analysis of print, online, radio & TV, but also online monitoring & social media analytics as well as individual analyses and reporting services for success control in marketing & PR.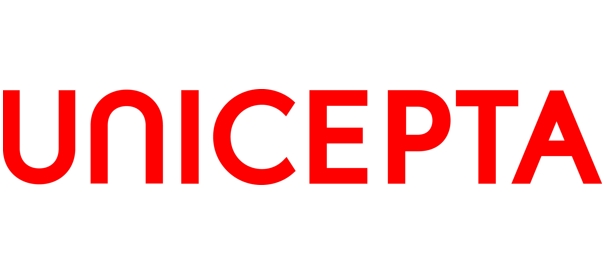 Unicepta
Unicepta is the fastest growing full-service provider for media and data intelligence in Europe, the USA and the Asia-Pacific region. With the latest AI-driven technologies and the knowledge of experts, Unicepta collects and analyzes data from media worldwide.