Your
COMMUNICATION AT A GLANCE!
Plan, organize and realize your communications activities. Create more transparency and time for creativity!
Set a Framework
Form communication topics of your company from ideas, projects and products. Orchestrate and realize content and impact.
Create Content
Create content that is as tailor-made as it is individual: in your formats; for your channels and platforms; for your target groups and for your events.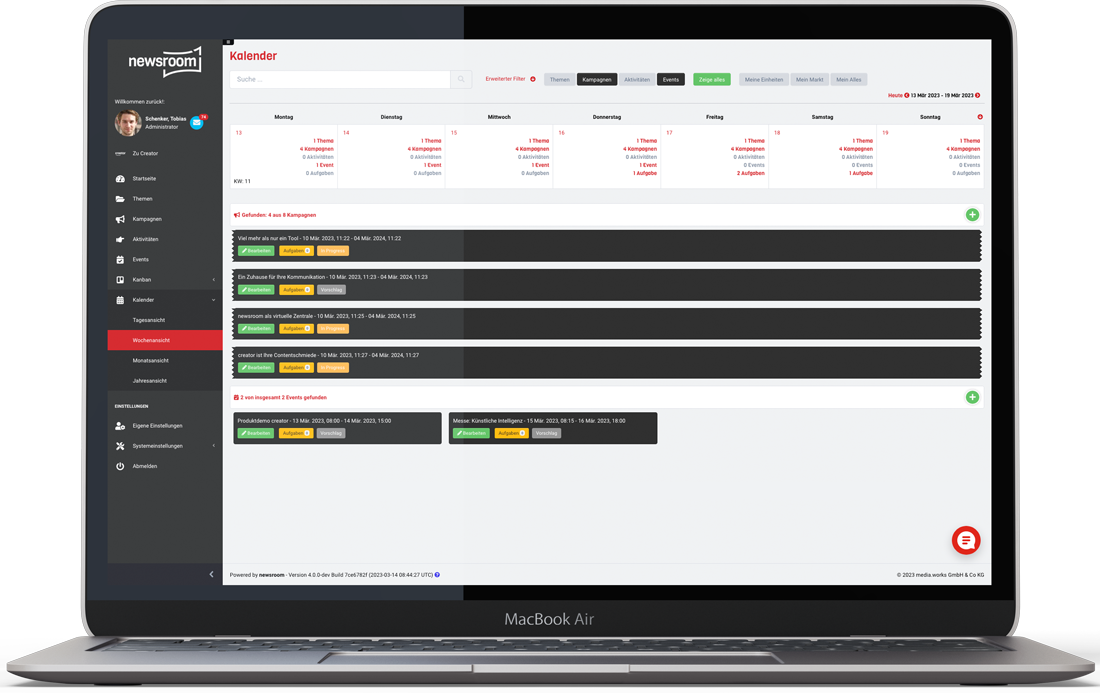 Design a Virtual Home 
Design a virtual home for your marketing and communications team. Invite colleagues from other departments and regions.
Be in the know
Stay on top of all things at all times using the editorial calendar: per day, per week, per month, per year. Control tasks, approvals, and appointments using Kanban boards.
Much More Than Just ONE Tool!
Use newsroom as your virtual communications headquarters, use our creator4newsroom as a content factory. We connect your existing tools and platforms via interfaces. Our solution, your system!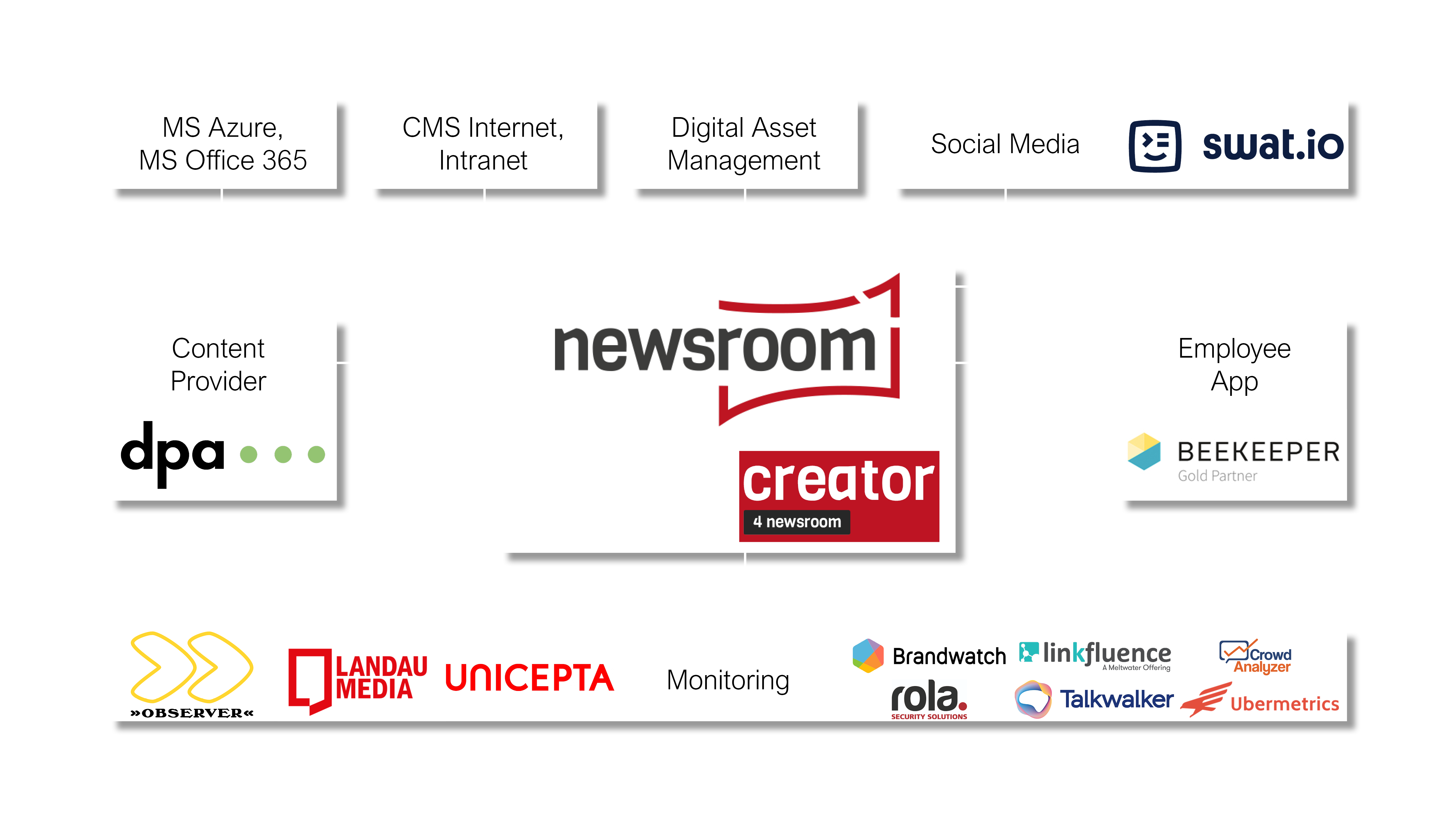 Design, Coordinate, Share, Publish Content – Step by Step
Cut through the knot of intricate approval loops in your editorial work. Go step by step: Produce content, invite colleagues to participate, have experts check, release content yourself or get approval if necessary. Request translations from machines or humans. Publish content yourself, automatically, or ask channel managers. Just as the written or unwritten processes require.