creator4newsroom supports you in your communication tasks.
For creative communication work.
By experts for experts. For PR agencies and companies.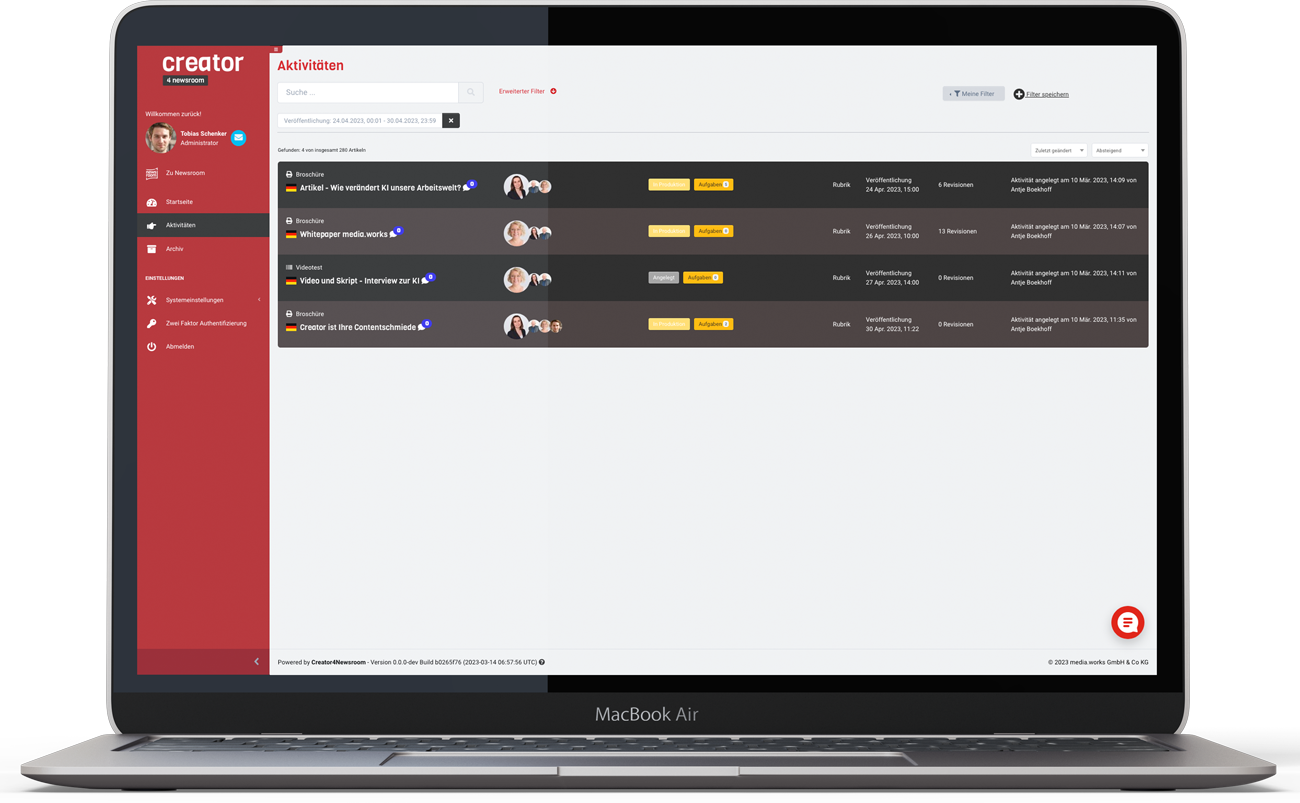 YOUR EDITORIAL SYSTEM
creator4newsroom
Produce content of any kind –
for digital formats as well as for classic print magazines.
Coordinate your content in a clear process and create multilingual versions if needed.
Publish your content tailor-made –
n your formats, on your channels.
Design, coordinate, approve, publish content step by step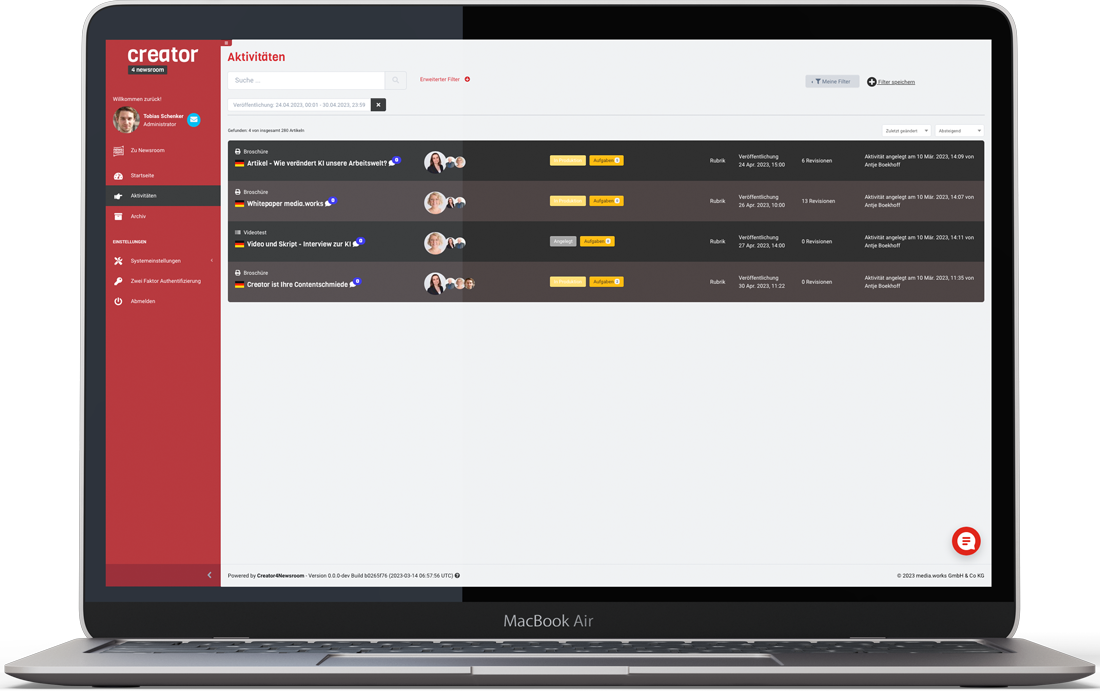 Seamless planning and production
Transfer scheduled activities for production from newsroom to creator. Link activities and production templates. Keep an overview in newsroom and creator with automated status and task synchronization. Never miss an editorial deadline again with the reminder function.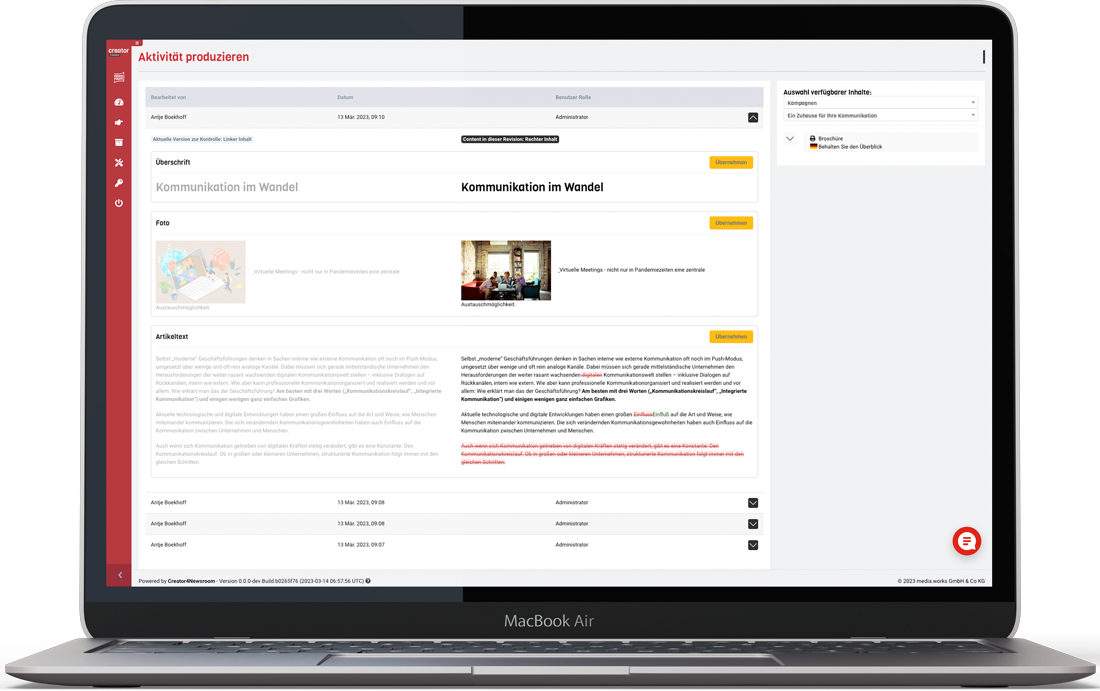 Create content
Create magazines for employees and customers. Design flyers, brochures, posters, annual reports, or inserts. Produce individual content for digital publications or entire online magazines. Design your own templates for all your digital or print formats. Always keep an eye on content and status.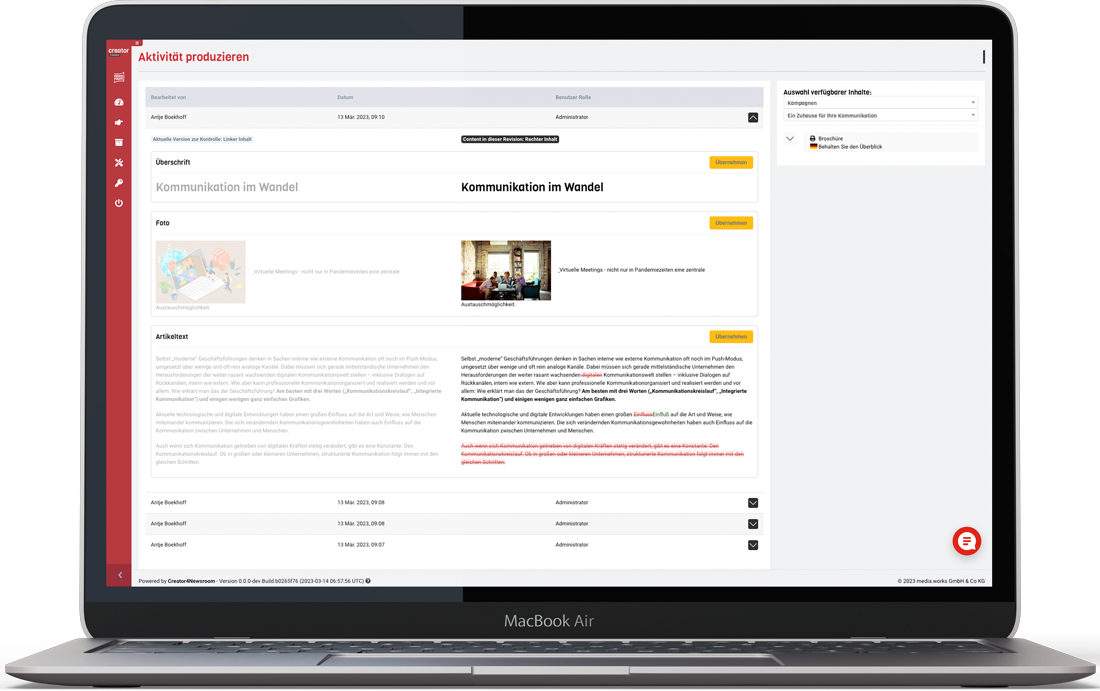 Coordinate content
Coordinate your content in a clearly structured process. Involve internal and external experts. Compare changes at a glance with the handy comparison function. Discuss content with other editors using the comment function. Get timely approvals from the editor-in-chief or your superiors. Have content translated directly in the system by professional translators or automatically via DeepL interface.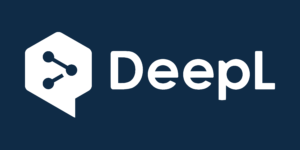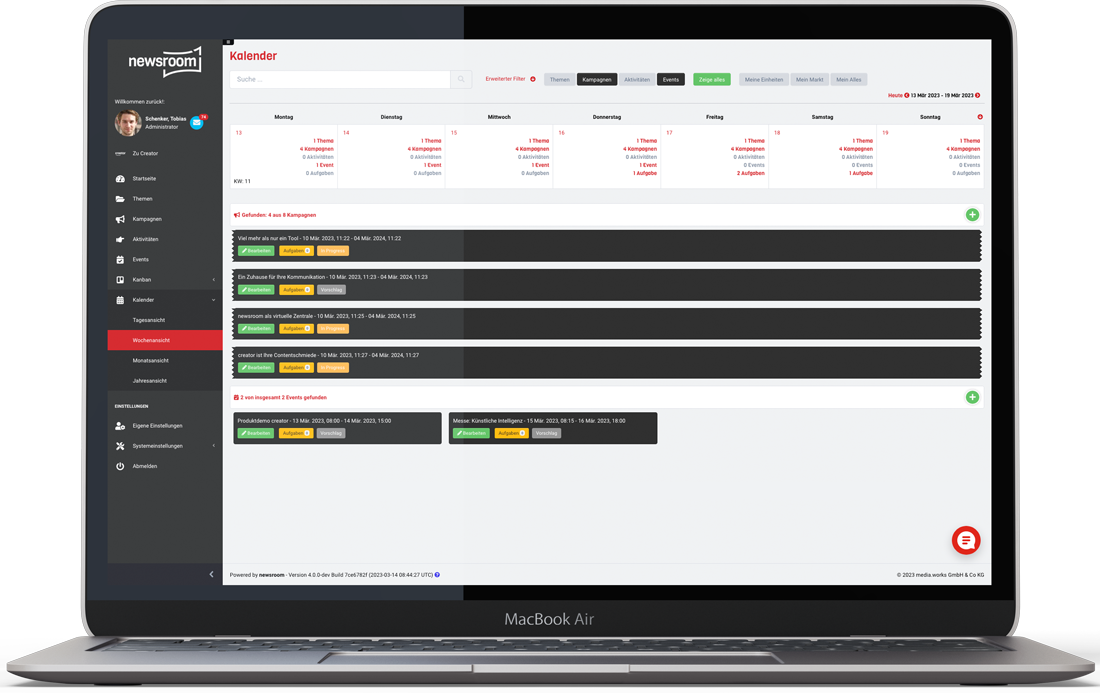 Publish content
Export content as a Word document. Publish them directly to your digital channels via customized interfaces.

Tie the knot of convoluted coordination and approval loops in your creative editorial work. Go step by step: Produce content, invite colleagues to collaborate, have experts and experts review, approve content yourself or get the OK if necessary. Request translations from a machine or man. Publish yourself, automatically, or assign channel managers. Just as the written or unwritten processes require.