More than just a tool!
Make newsroom your communication hub: Orchestrate topics, teams and tools. Simple. Clear. Friendly. 
How it works! 
Take a closer look at newsroom and find out how quickly you can make your daily work routine easier – in the office or home office.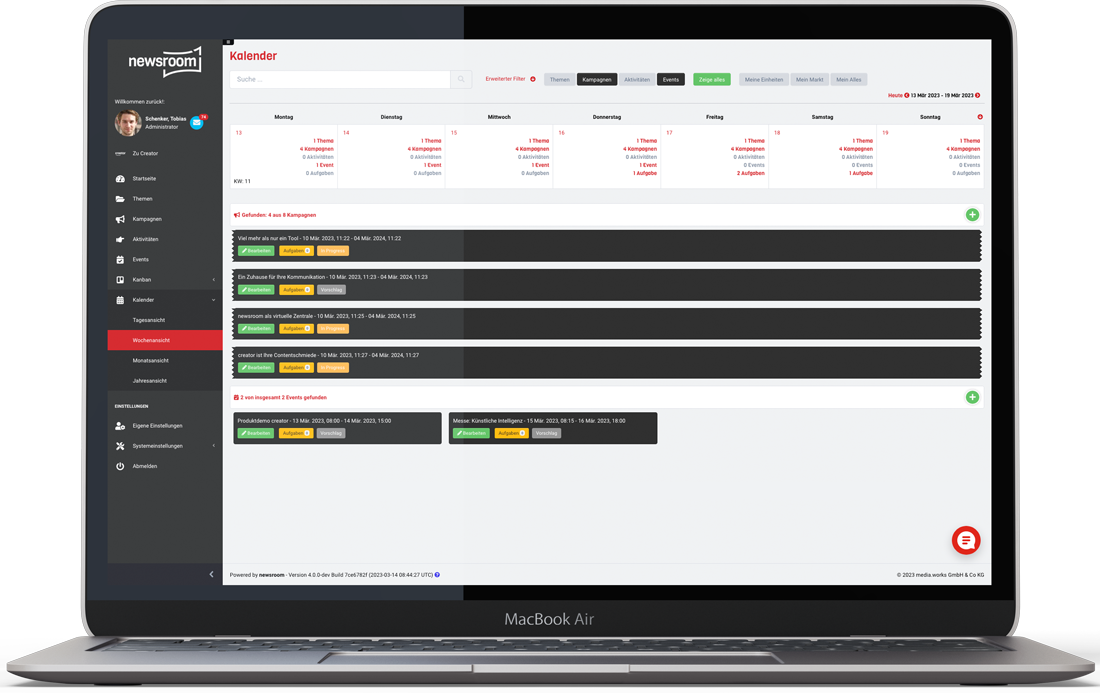 That's how it's done!
Translate your company's strategy into a "flow" of communication activities: spin threads of topics, create campaign paths, shape content, design events, plan deadlines. Live and experience communication!
That's what it costs:
newsroom is scalable and adapts flexibly. Choose your version:
Studio: Our compact solution for small teams.
From €39.90 per month and user.
Atelier: Fits perfectly for medium-sized teams.
From €69.90 per month and user.
Campus: Meets the highest requirements of complex organizations with individual interfaces.
From €99.90 per month and user.