"newsroom" is a web-based application that does not need to be installed separately on a local computer. To start "newsroom", enter the respective Internet address in your browser.
Login: https://xxxxxxx.newsroom.works/login
The xxxxxx corresponds to the respective customer and can be selected by each customer individually.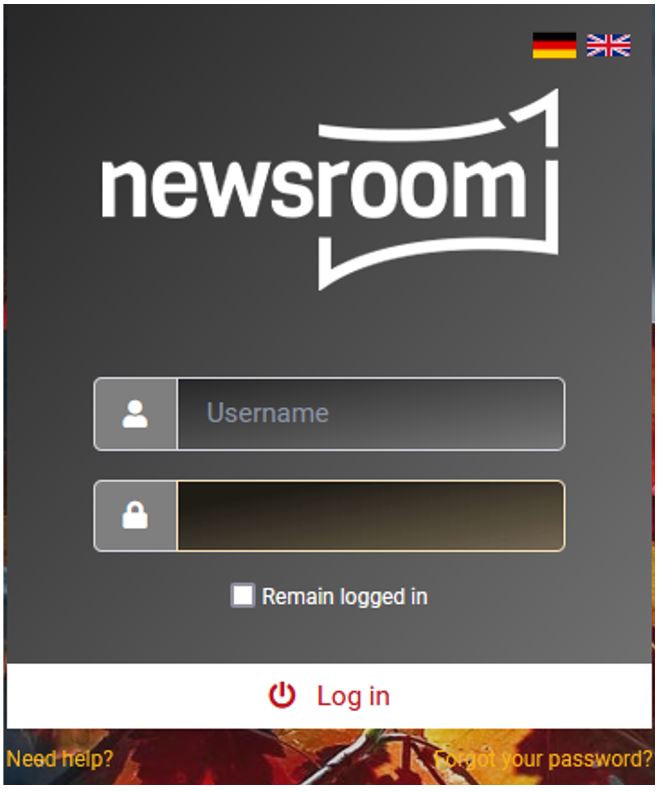 If you have entered the correct domain name, the login window appears.
Enter your username and password:
Username:      Your e-mail address.
Password:       You will receive your start password by e-mail with your invitation to "newsroom".
After logging in for the first time, you can change it in your profile. If you have forgotten your password, request it using the "Forgot your password?"