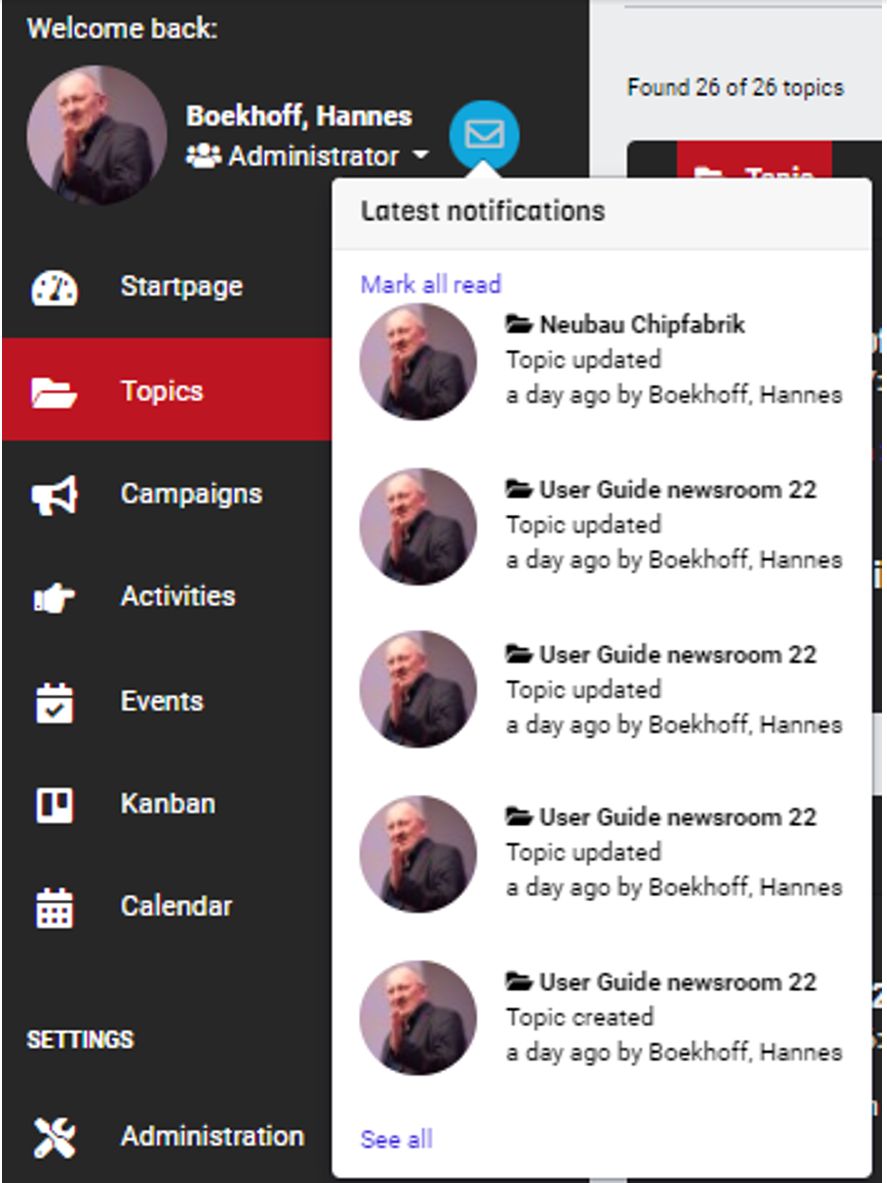 You will receive notifications in "newsroom" about newly created, changed and deleted "Topics", "Campaigns", "Activities" and "Events" of which you are "Owner" or "Co-Owner" (team member). You will also receive information about created or changed tasks. You can view the notifications via the blue speech bubble next to your name.
The number shows how many notifications are new. After clicking on the bubble, a list opens in which the most recent notifications are at the top. With a click in the notification, you jump directly to the respective "Topic", "Campaign", "Activity" or "Event" or your task. A click on "Mark all read" sets the number to 0. The notifications are not deleted, but remain available.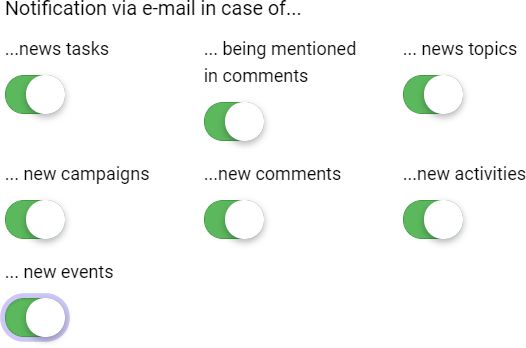 You can also receive notifications by e‑mail. Simply activate the corresponding buttons in your profile ("My Settings").
Note: Even if you do not activate any notifications, you will receive e-mails from "newsroom", for example, if you click on "Forgot your password?", you will get an e-mail containing a link to reset the password.